Fall Style & Our Founder's Season of Choice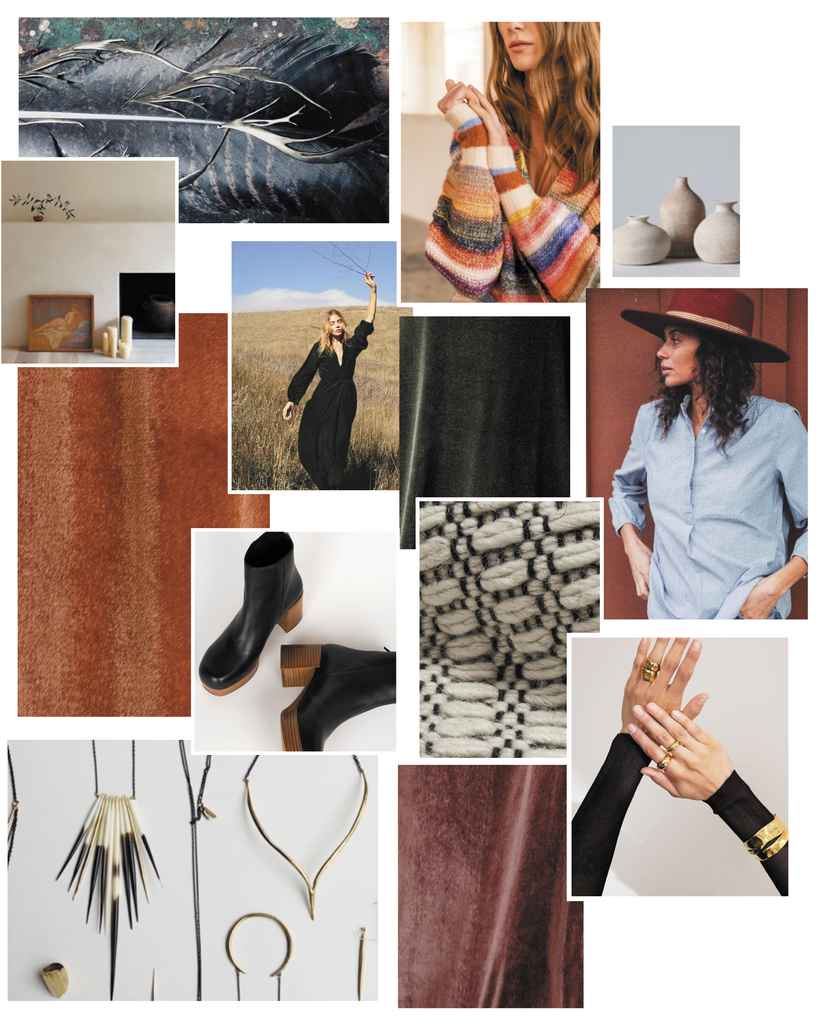 Fall is the season I long for. It's the season I was born, and it's the season of transition and change toward the longer, darker calm of winter. The feel of cooler temps after a long summer. The warm, earthy palate of burnt reds, oranges and browns. The smell of woodsmoke. It's sensory overload here in the Hudson Valley.
The vibrancy of Fall is seeping in on Fair Street, and our knits are more playful and colorful, our dresses are inspired by vintage florals and deep hues, our shoe assortment is cheeky pairing sneakers with dresses, and retro heeled boots with our favorite denim. Lots more to choose from in jewelry with a little added edginess and nature inspired shapes, textural neutrals for cold weather accessories and I am stocking the store with scents, slippers, books, and throws to keep things cozy. 
The elements of autumn intrinsically deliver happiness and my hope this season is that the shop delivers this same feeling as we move toward the end of the year. Trends come and go, but certain things are forever and in the same mindful spirit our selection of products showcase items that have real staying power and also a little fun. 
xx. Kat