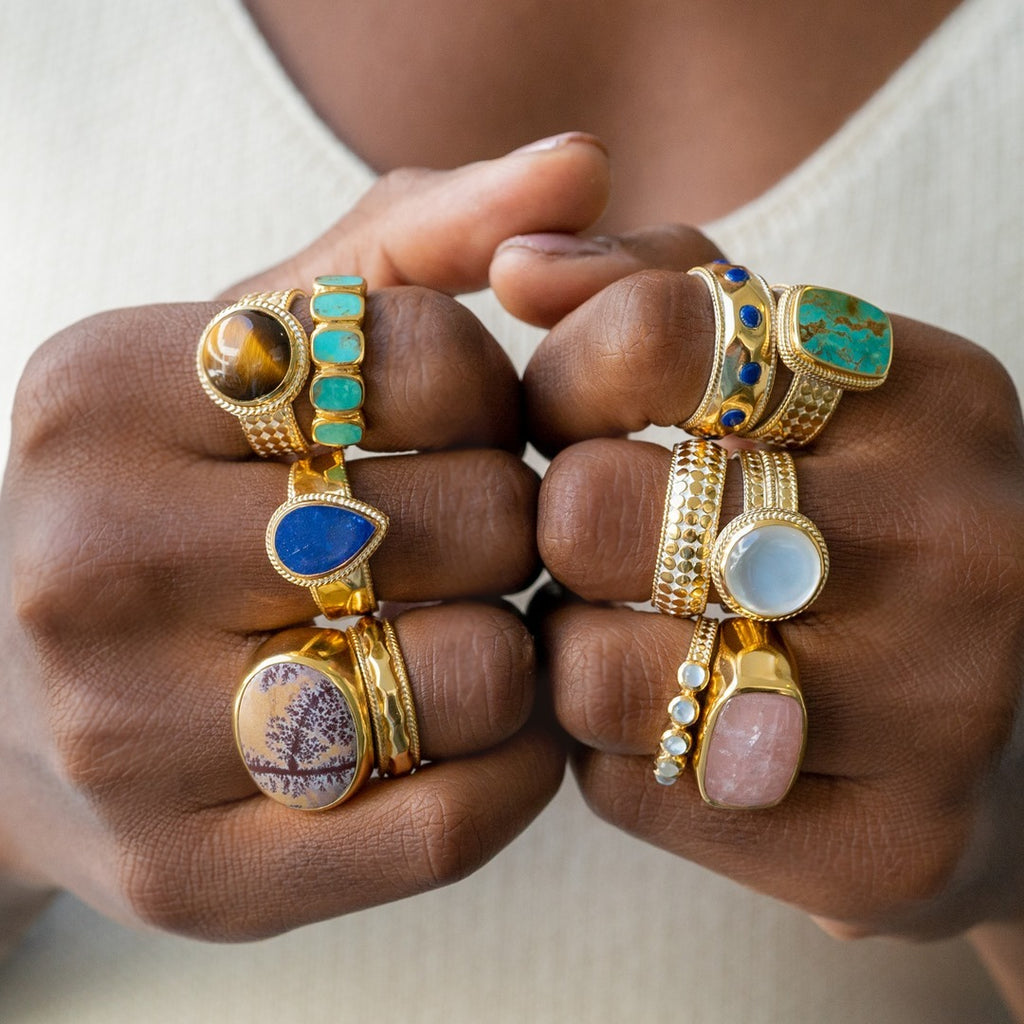 The sun is shining, the mindset of last year seems to be shifting, and the excitement to put on something new seems to be more present. I have a lot of customers coming in the store asking what new designers I am carrying this season. We always try and bring in a few new designers to showcase but with the lack of in person buying, it made the fun of scouring for the next best thing a little more daunting. I love to touch, try, and meet the designers in person and understand their process of how thing are made so I can share that story which is very important to me.
I am assuming wanderlust led me to jewelry designer Anna Beck, and fashion design and textile guru Natalie Martin, two of my favorite newcomers to the store this season. With production based out of Bali, Indonesia for both designers, they are community-minded, forging partnerships that are mutually beneficial, supporting generations of local artisanship by working directly with Balinese artisans. 
Founder Becky Hosmer started Anna Beck 18 years ago during a trip to Bali. She had always been an admirer of beautiful things, but never thought she could create them. Living and working with the artisans in Bali taught her the art of jewelry making, as well as the art of patience, love and kindness. She became more passionate than ever about her approach to honoring the artisans and the value of handmade. The Balinese culture taught her how important it is to not only share this beautiful art, but also the intentions and the energy behind it.
Natalie Martin, Born in Noosa, Australia, Natalie's love of all things summer started from a young age. Natalie's pursuit of unique fabrics and prints has taken her on adventures across the globe, but she has always been inspired by the distinctive and ages old batik prints of Bali. Natalie uses these unique prints to create special, handmade, and one of a kind garments.
If you are looking for special pieces that are made to last and thoughtfully designed with a carefree mindset, have a look at their collections. New items will be arriving all summer long. And if you are ever near our store in the Hudson River Valley, come say hello! 
xx. Kat