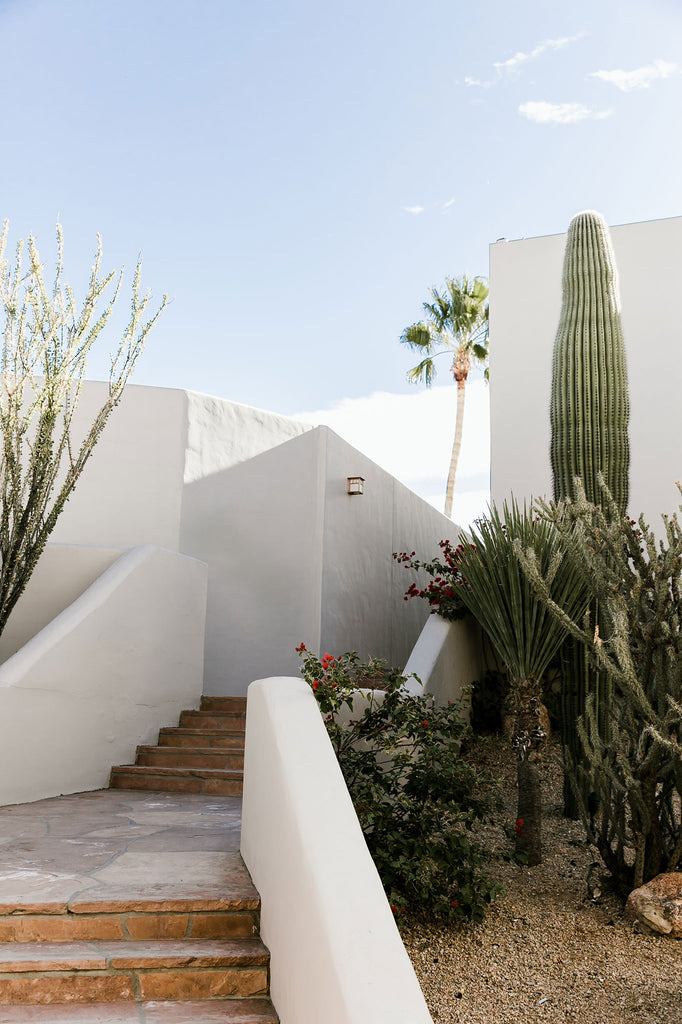 I'm excited to finally be able to share a project I've been working on for the last few years with Civana, a stunning wellness resort and spa in Carefree, Arizona. Carefree–doesn't that feel like the exact place we all have been dreaming of visiting (and maybe didn't even realize it)?
Quite honestly, there's been an incredible sense of kismet about the project so far. From meeting the owners through River Mint's Atlanta store, to the magical time I've been spent at the resort, I've found myself continually inspired and amazed.
There is a stark, otherworldly quality to the Sonoran desert. I am forever drawn to the colors there: the gorgeous tones of the earth, the sky, the succulents and wildflowers. I realize that I seek out and return to these same hues season after season for River Mint.
The owners first approached me to create a signature scent for the resort. The scent they selected, Warm Earth, combines pine, violet and vetiver. After our experience working together on the scent, I was brought on as a consultant for the resort's retail spaces. The aim has been to create spaces that reflect Civana's Four Pillars–Nourishment, Spa, Movement, and Discovery–and which further enhance every visitor's experience of the resort. In many ways, the work I'm doing with Civana echoes what I always strive to do at River Mint Finery. I want every person who walks through the door to have a chance to stumble upon an unexpected treasure, a new favorite dress, the perfect sunhat, or a great catchall tote, for each person to have the chance to have a moment away from the everyday. 
I can think of few places more lovely than Civana to give yourself the opportunity to slow down and reset, the reminder to take a long, slow, deep breath that so many of us need.
Continue reading