Natalie Lineveldt Trunk Show: Dec. 17th - 20th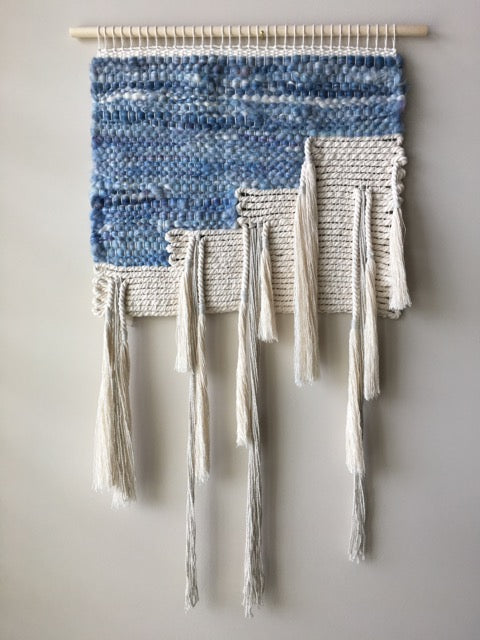 Meet Natalie, a talented Atlanta Sales Associate who brings a creative eye to a traditional craft.  Born and raised in Cape Town, South Africa, Natalie has lived and experienced the cultures of London and Dubai, before settling in the United States almost 9 years ago.
What many people don't know about Natalie, is that she has a hidden talent for designing and creating woven wall hangings. Her passion for the craft began a couple of years ago when she learned the basics of weaving by attending workshops and explored weaving techniques.
Her work is inspired by nature and modern art and is created with mindful attention to balance and symmetry.  Each piece is handcrafted in Atlanta using a combination of all-natural cotton, merino wool, silks, linen and other raw fibers.
Be sure to come say hello and meet Natalie at her very first trunk show from December 17th - 22nd at River Mint Finery Atlanta.