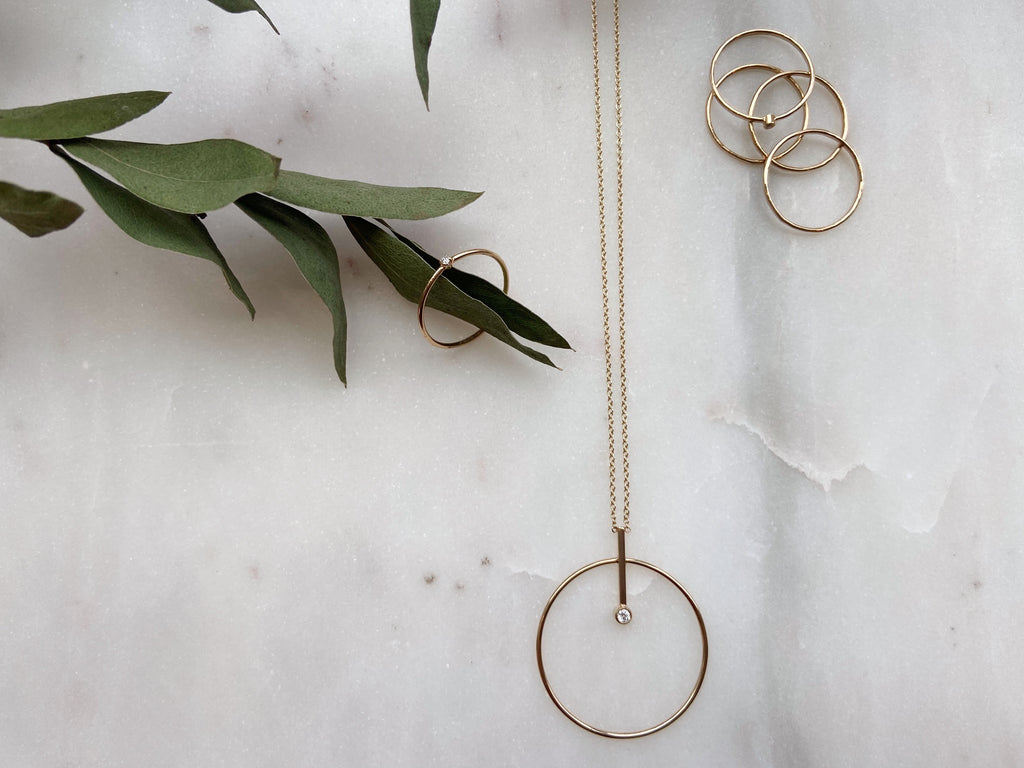 River Mint Finery provides a curated jewelry collection of forever pieces intended to be passed down for generations to come. We want to share with you some of our favorite jewelry designers who design staple pieces perfect for gifting yourself or someone else. LA-based designer Zoe Chicco , known for her endless selection of hand made pieces is new to RMF. Her designs are elegantly modern and delicate, perfect for layering. She has created a cult following among a-list celebs like Jennifer Lawrence, Sofia Vergara, and Penelope Cruz.
Jennifer Zeuner is a designer based in Florida, creating simple and unique designs that are versatile and ideal for layering to create looks from day to night. Jennifer's designs reflect her personal style of simple with a spiritual twist. 
IDL, Iwona Ludyga Design, is a Brooklyn based company that creates beautifully hand crafted-personal jewelry inspired by dreams, travels, and the spirit of many cultures. Iwona mixes textures like solid gold, glass, bone, horsehair, and brass that make her designs truly special.