Our Team: Interview with Co-Founder and Jewelry Designer Cindy Joffe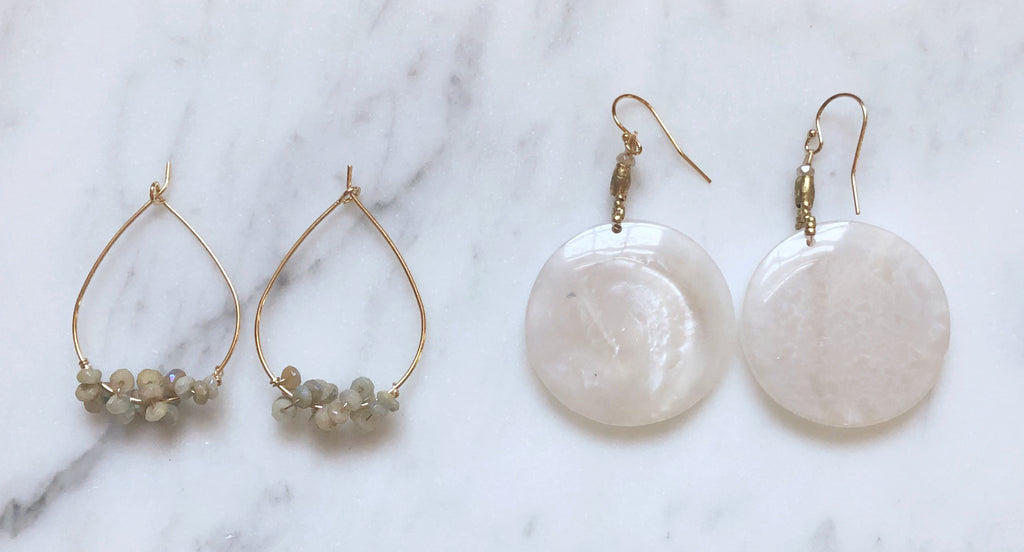 What are your top 5 pieces at RMF right now?

- CP Shades Roxy Sweatshirt White sweatshirt
- Joah Brown Balance Legging
- Gola Coaster Green + White Sneakers
- For Zoom dinners – levis + Eleven Six dotted knit tank
I know you have switched into a WFH schedule, how are you creating a positive environment at home between work, home schooling, and everything else going on?
SCENT – rotating between Night Space black neroli candle and burning sage. I remember the first time I smelled this particular NS scent, Kat had the first round of scent testers lined up on her sprawling dining room table. This was my favorite scent from the very beginning because in a split second, it took me back to my early childhood. There is something bright and fresh about the neroli scent that reminds me of summer days with my grandmas and I continue to marvel at the ability scent has to take you to a place in time. As for sage, well I just love it. It calms my nerves and cleans the air and the earthy smell grounds me. 


What is one thing you do everyday?
I have really enjoyed the ritual of juicing every morning for the family. Green apple, celery, lemon and a mandarin orange. Great source of vitamin C to boost the immune system! We are also gardening (inspired by my brother Farmer D.) I highly recommend ordering seeds and planting even just a few things like lettuce, kale and cucumbers.
How are you staying focused and forward thinking during this difficult time?
It is beautiful in Atlanta this month so long walks and fresh air has been essential to foster creativity, innovation and resolve.  I am also feeling a great sense of gratitude for so many things…our health, the time at home with my children, the support of our wonderful managers Aubrey + Mackenzie and our customers during this time and the sacrifices so many people are out there making to keep the rest of us fed and safe and healthy.


Along with being a co-founder of RMF, you are also part of the Mother/Daughter duo behind the jewelry line, Avindy. What are you working on now?
I am working on getting the new Avindy Spring/Summer collection live on our site. I am really drawn to the meaning of the gemstones this season and their healing powers. I am thinking about these gemstones as 'glimmers of hope' that we can gift or wear to remind us that brighter days are ahead. My gemstone favorites for this season are turquoise, labradorite, abalone and moonstone. All very grounding and healing stones.
 

What is one item you think get's overlooked at River Mint? (not sure how to phrase this?)
We love having beautiful books at RMF. Sometimes they are so beautiful, they end up as displays, other times they end up on our coffee tables, but when someone finds the perfect gift in a book, it always makes my day.
I also love indulging in the coffee table books we have at RMF my self…
AD at 100 – A Century of Style is a great new one. Sometimes I just want a visual feast that is on paper and not a screen. We are in the process of building a house and I love combing through books like this for inspiration. I also love the book Agnes Martin – her art has always inspired my creative endeavors and is another visual source of calm in a tumultuous time. 
Most memorable book: The Glass Castle by Jeannette Walls.  It is an unforgettable memoir about resilience and hardship and pursuing dreams against all odds. Highly recommend especially during this challenging time – it give me a great sense of perspective.
Favorite DIY project with the kids:
https://stylebyemilyhenderson.com/blog/easy-kids-diy-art-silhouette-portraits